There's nothing more appealing than the thought of camping out in the wilderness and underneath the stars, but if you own an RV, you know it's not always so magical. Being prepared is key no matter when you plan on pulling up, but if you're into boondocking specifically, this preparedness will need to be increased.
Boondocking is the act of camping in an RV without access to any of the usual amenities that motor homes and campers take for granted and usually doing so for free. You'll need everything situated in your RV to survive and want to do so comfortably, so it's not as easy as you might think.
What are some tips for making boondocking more enjoyable? The best advice is to start small and try losing just some of the usual RV hookups until you're able to go completely dry. From there, it's a matter of covering everything from food to fun, as well as sewage and electricity and breaking everything down into small and manageable pieces.
Whether you're a newcomer to the boondocking experience or just want to enhance your next adventure, we can help. We've compiled a list of the ultimate RV boondocking tips to make any trip a success and to ensure you've got everything you need for comfort and safety.
#1 Start Off Small – RV Boondocking Tips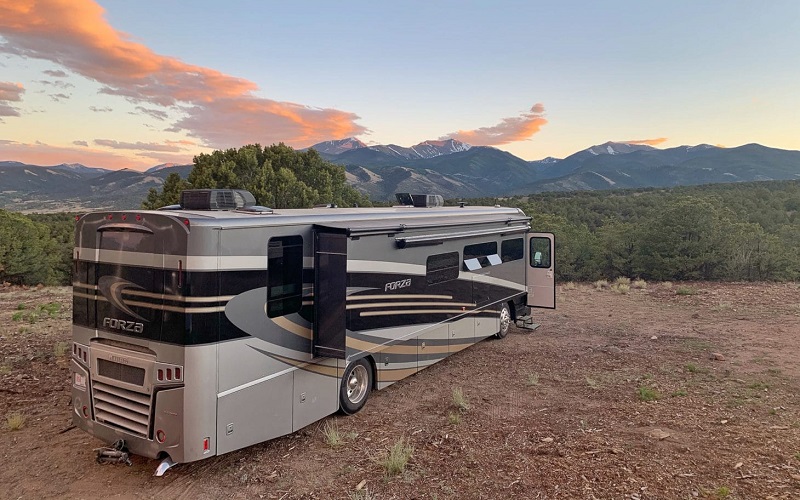 Boondocking is an experience best built up to, so don't just jump into it if you're new to RVing or have never had a full dry camping experience before. The best thing to do is start by getting rid of just one hook-up to see how you far.
Once you get used to living without a powered site, for example, you can next remove the water supply, then sewage, and then whatever else you need to go to a full boondocking experience. This lets you dip your toes in the water and highlights any areas you're unprepared for, so you don't have to be left high and dry when you're out in the middle of nowhere.
#2 Try Wallydocking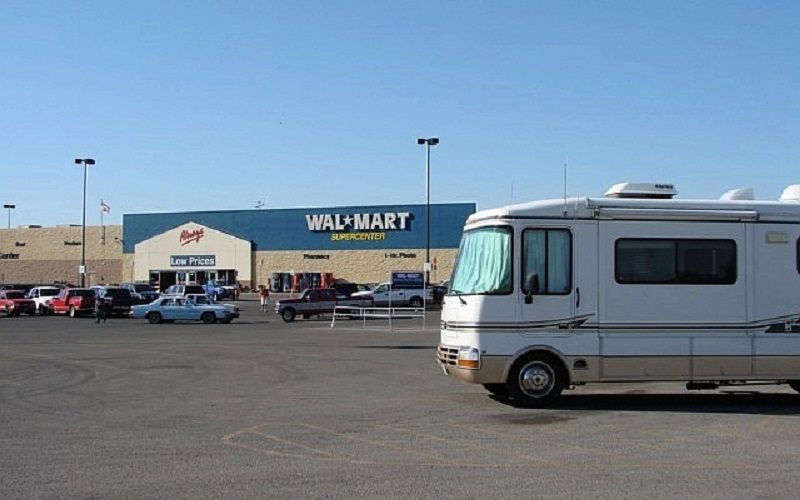 If you've been thinking about boondocking but are still feeling hesitant about giving up some creature comforts, why not try wallydocking? This unique RV experience refers to parking the camper at a Walmart parking lot and staying there the night.
If you're missing anything or have run low, you can run inside and get whatever you need. Most Walmarts allow for RVs to camp for 24 hours so it's not somewhere you want to say for more than a night, but it gives you a taste of the urban experience without being too far from the comforts of a convenience store.
#3 Make a Meal Plan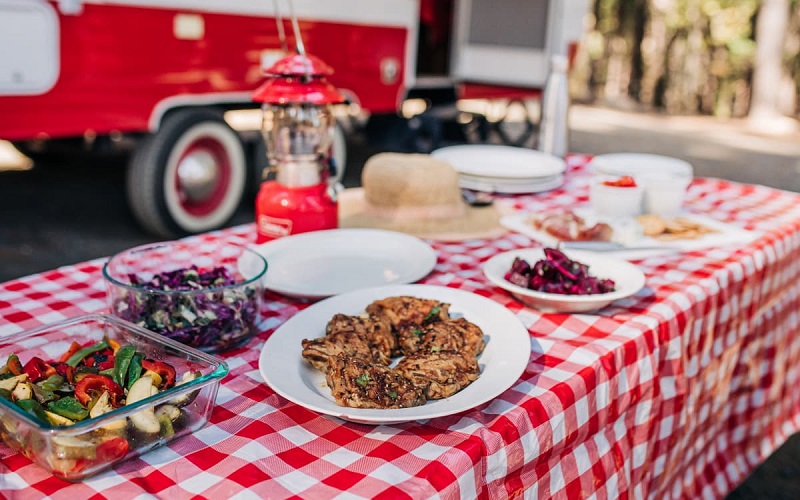 Preparation is key in most things in life, and it couldn't be more important than in boondocking. One of the biggest elements you'll need to plan is your food, and this includes all meals, snacks, and beverages accounted for. Before heading off, make up a meal plan, and stick to it, with a few extras on your shopping list in case you get hungry.
Cook ahead what you can and try to take up minimal space, as well as relying on just the basics in your RV kitchen to reheat or prepare whatever it is you're eating. Meals that are energy efficient are best, allowing you to save water and electricity to create them.
#4 Keep Drinking Water Separate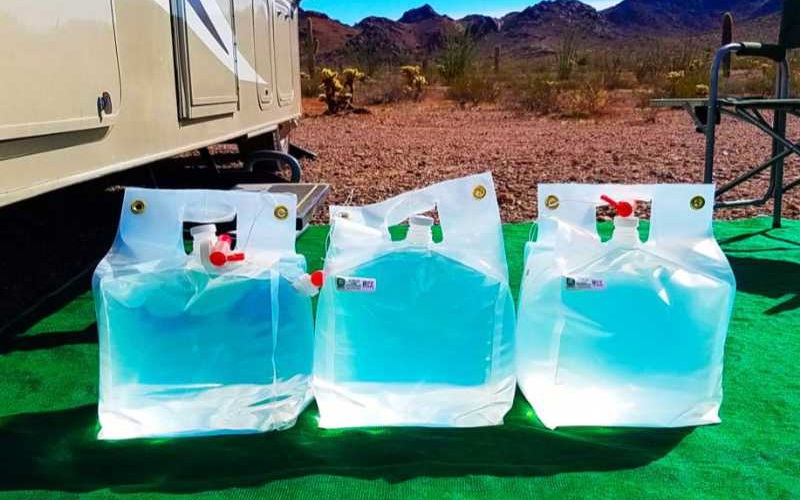 When you're boondocking, you usually only have access to the water that's with you in your RV, so it takes some care to ration it correctly. To make sure you've left enough for the important things you'll need, like showering or washing your hands, have some separate jugs just for drinking.
You can purchase affordable and easy-to-store filtered water that will be more than enough for a trip away and keep the fresh tank in your RV ready for all of the other needs you'll have. This way, you're guaranteed to have enough for both, and there's no risk of anything running low.
#5 Let the Mellow Yellow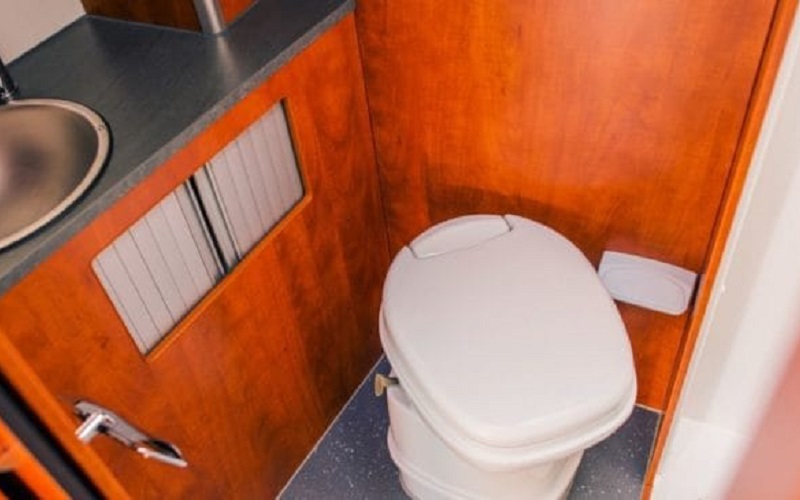 We've likely all heard this saying if we've ever been camping before or used a toilet where there's a minimal water supply for flushing. Try to take the advice on board when you're boondocking, and if possible, only flush the toilet when it's absolutely necessary.
You want to avoid any nasty smells or unhygienic living spaces, but that doesn't mean you have to flush the toilet every time someone does a number one. A single flush of an RV toilet can take up a huge amount of water, and considering it doesn't have to be done every time, it's a huge waste of a precious resource.
#6 Make the Most of the Weather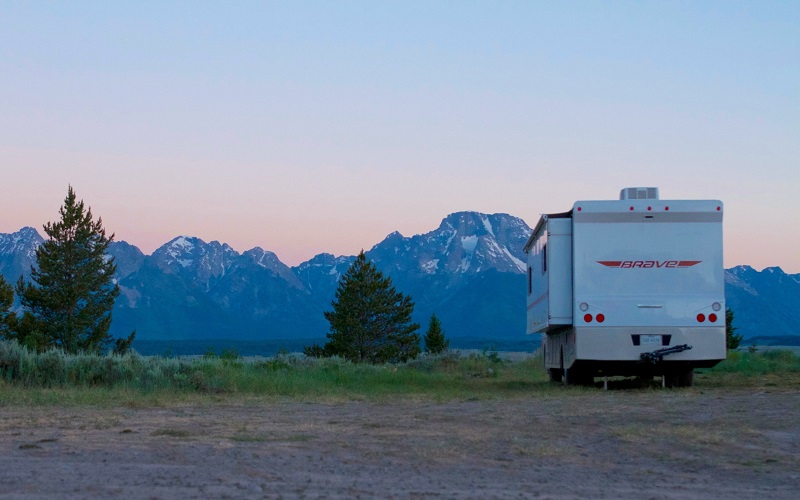 When you pull up somewhere off the beaten path and plan on staying, think about the exact position you should park in to make the most of it. Most importantly, you want to look at the position of the sun and where it'll travel throughout the day, as this will make the biggest impact.
Knowing the direction of the sun and where it hits means you can ensure shade for your vehicle to reduce your reliance on air conditioners and fans, as well as mounting any solar panels you might be using to keep your RV powered up. Even if it takes a few tries of moving the RV to suit the sun's path, it's a pro boondocking tip that'll take you far.
#7 Keep Small Devices Charged While You Move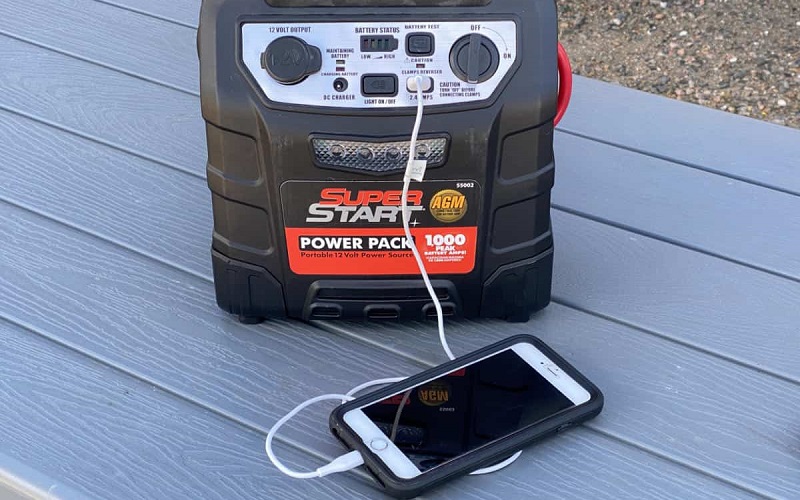 To save power from the generator or power pack, think about the smaller electronics and appliances you have that can be powered up by your RV. Most motorhomes and cars have a 12V DC socket on the dash which you can plug a portable power charger or inverter into, giving you a more efficient way to stay fully charged.
From here, you can connect things like smartphone chargers and Bluetooth speakers to power them up while you drive to the next location, meaning nothing is wasted at night when you're parked and running on a generator or solar power. If space is limited, choose just one electronic of importance, and switch them out as needed.
#8 Use the Aircon Sparingly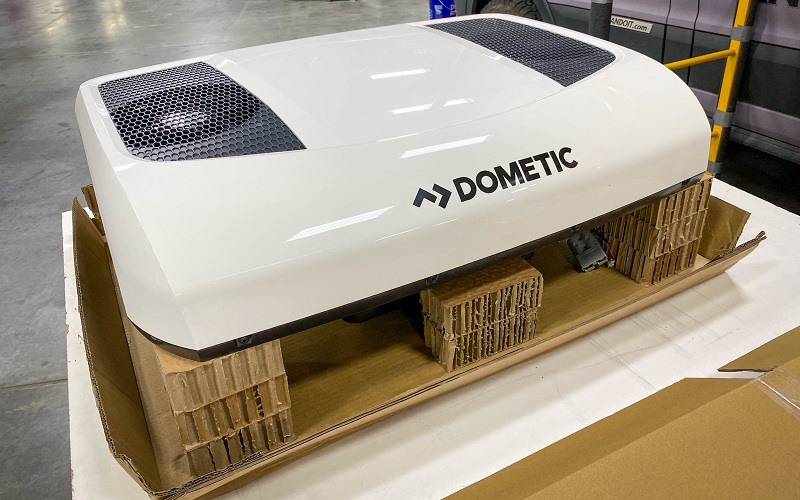 Boondocking is all about pulling off somewhere special and staying where others normally don't but that doesn't mean you have to live without comfort. If you're lucky enough to have an air conditioner in your RV, you'll know that it can be powered up by some generators or batteries if you're not at an electrical site, but there's no need to run it continuously just to get the effects.
Consider putting it on for just an hour to cool things down as needed, and then turn it off to give it a break. Usually, by the time the first hour is up, the temperature outside has dropped a few degrees anyway and it's no longer needed.
#9 Research, Research, Research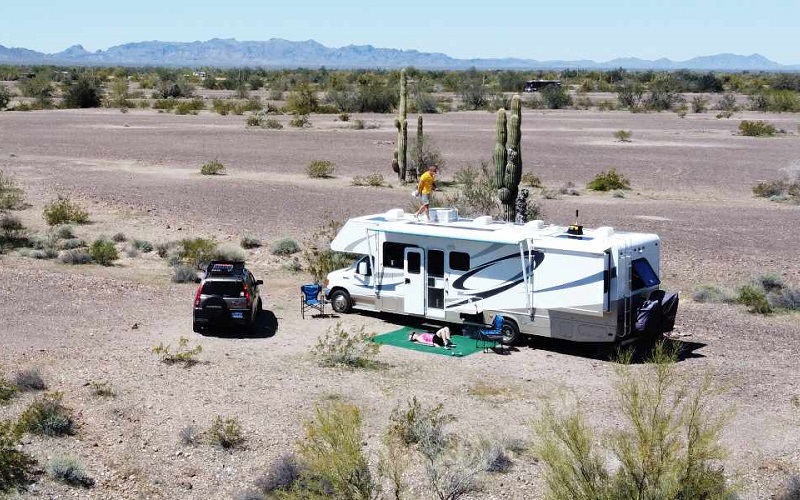 Although boondocking is about being spontaneous and parking overnight at unusual spots, you still need to plan ahead and think about where you're going. The United States is full of great local, state, and federal lands, as well as urban areas to try, but not all of them are suitable.
There are loads of online resources and maps that allow you to look up potential dry camping locations so you can educate yourself on their details. You'll want to learn about local regulations, camping laws, and health and safety matters relating to the area, so do a quick online search before you head off to your next location and avoid surprises.
#10 Enjoy the Great Outdoors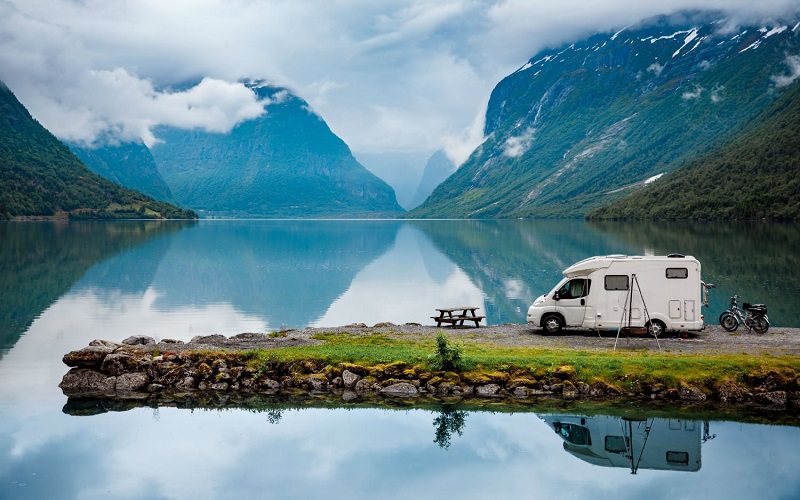 The whole purpose of boondocking is to experience a new type of setting for you and your RV, so make sure you enjoy the great outdoors while you do it. Try not to stay cooped up in your van the whole time and sit outside as much as possible.
Not only will it save your precious energy usage, but you'll get to appreciate the sole reason you purchase an RV, which is to experience more of the world. Pack supplies to do it all including fishing, hiking, swimming, and exploring, as long as you're always doing it safely and understand the local area as well.
#11 Know Your Gear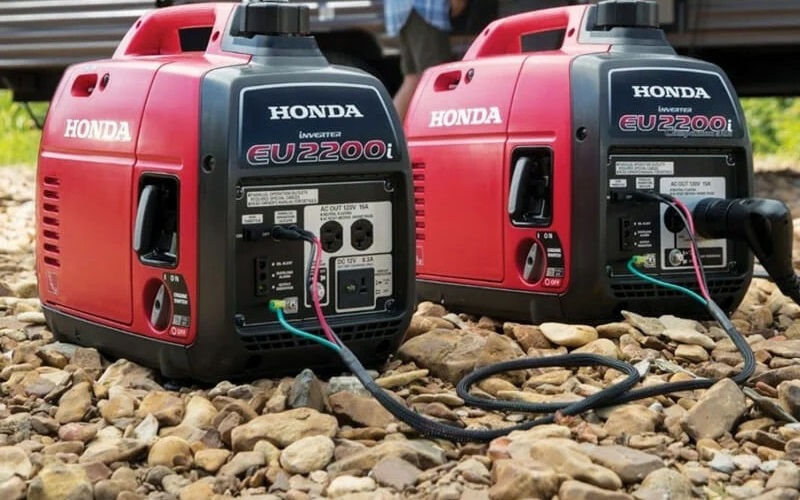 No matter whether you're in a fully stocked, expensive RV or camping with just a roll up swag and tent, you'll need a good idea of the gear you have. Spend some time before each trip testing and inspecting all of your RV's most important pieces like generators, cooking gear, plumbing, water, and waste units to see that they're all running.
The last thing you want to do is be in the middle of nowhere enjoying your boondocking experience to find something that doesn't work, and have no amenities or hookups on-site to help you out.
#12 Keep Others Up To Date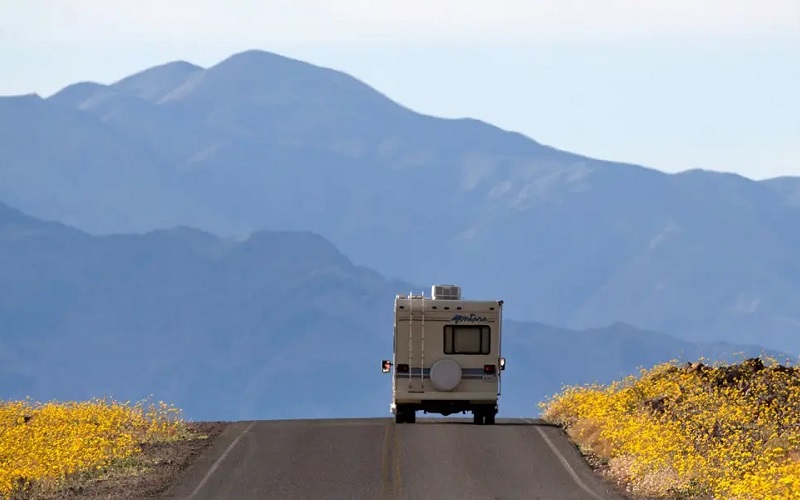 Part of the thrill of owning an RV and living on the road is not knowing where you'll end up next. However, to do it safely, you should always provide a loved one, family member, or friend with your location and possibly even GPS results.
When boondocking and away from others who can help should something go wrong, you'll want this added sense of security just in case the worse happens. Make an effort to update people each day and tell them your location, even if it's just an estimate, so they'll know where you are at all times.
#13 Protect Your RV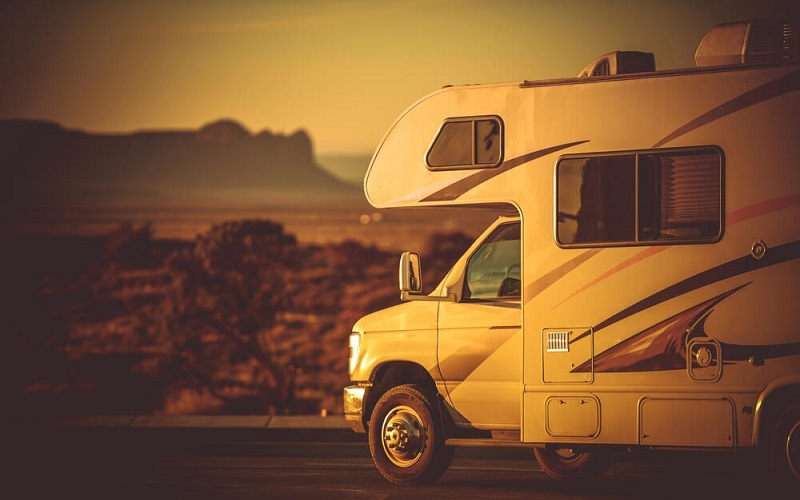 Boondocking isn't just a new experience for you as the RV owner, but it's new for your RV as well. Without the usual comforts provided by campgrounds or caravan parks, you won't have things like shades or smooth asphalt to park on, so you need to take care.
Think about extra measures your RV would appreciate like tire covers, window shades, and UV protection for the body of the vehicle. The hot temperatures and uncertain conditions of being out in the open can do serious, and quick, damage to your beloved motor home.
#14 Pull Down the Shades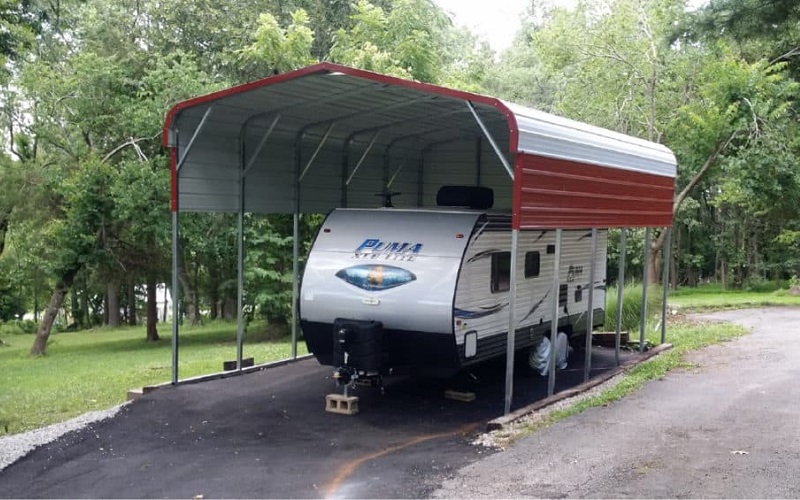 Before you resort to expensive and energy-draining forms of keeping cool, think about installing some basic measures that can reduce your reliance on them.
The easiest one is to have quality UV protective window shades installed. Not only are they good at night for ensuring privacy, but they can also be pulled down during the day to prevent the sun from coming in.
This alone can save a huge amount of heat from entering the RV, so you won't need to blast the air conditioner at night just to cool down.
#15 Consider Urban Boondocking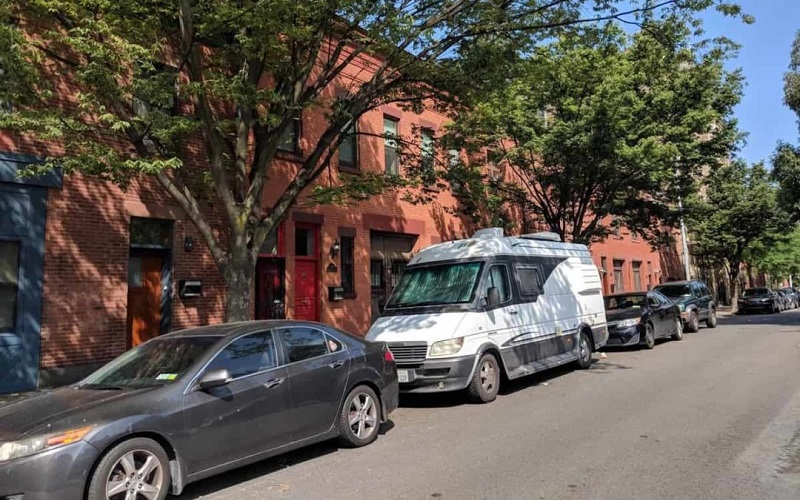 Urban boondocking is a modern spin on traditional boondocking that sees people take their RVs out for a spot of dry camping with a difference. This type of boondocking isn't done out in the wilderness but rather in populated areas and usually with others around.
Urban boondocking is good for beginners as it keeps you close enough to feel safe but still gives you the fun of living off your RV. Some ideas for your first trip include visitor centers, transit parking lots, and hotel parking lots, provided you check with the owners and supervisors before you pull up for the night.
#16 Assess Your Power Needs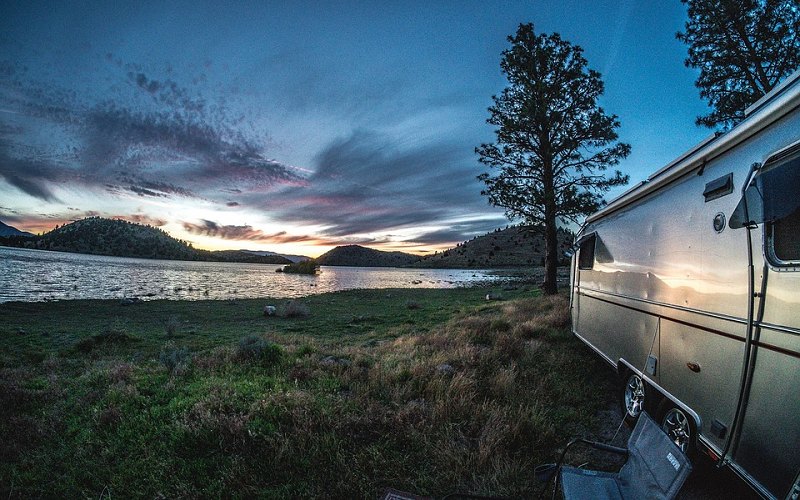 Without access to an electricity hookup or a powered site, you'll need to be a lot more vigilant about how much power you and your RV use each day if you're going boondocking. Spend some time calculating your average daily electricity usage and then figure out what you need to meet it.
Popular options include batteries, generators, power packs, solar panels, and even wind turbines, the more renewable energy you can rely on, the better. You'll want to have enough to meet your daily needs plus excess just in case, so never leave yourself short.
#17 Check Cell Coverage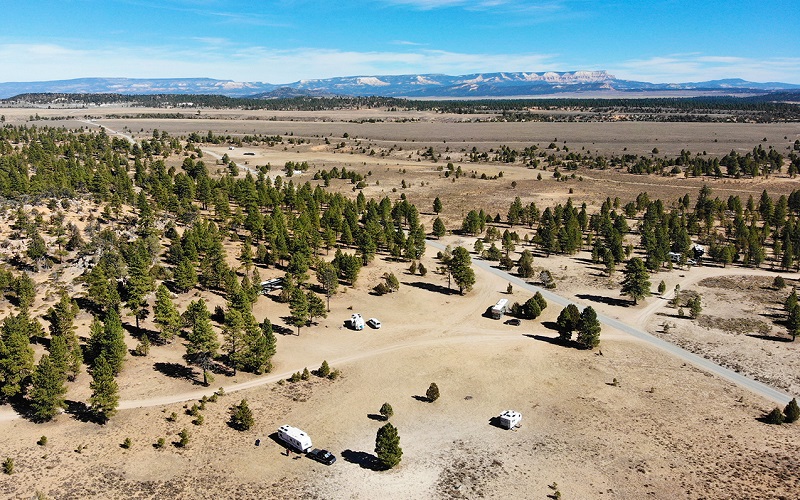 A cell phone is an essential tool for an RV owner, and it becomes even more important when you plan on staying at random places across the country, as you do when boondocking.
Thankfully, some handy online resources allow you to check the cell coverage at certain locations, so once you've planned where you're headed for the night, go have a look. With this information, you won't be left without unplanned coverage and can be prepared in advance, and you can let friends and family know that you'll be off the grid for the night.
#18 Minimize Bathing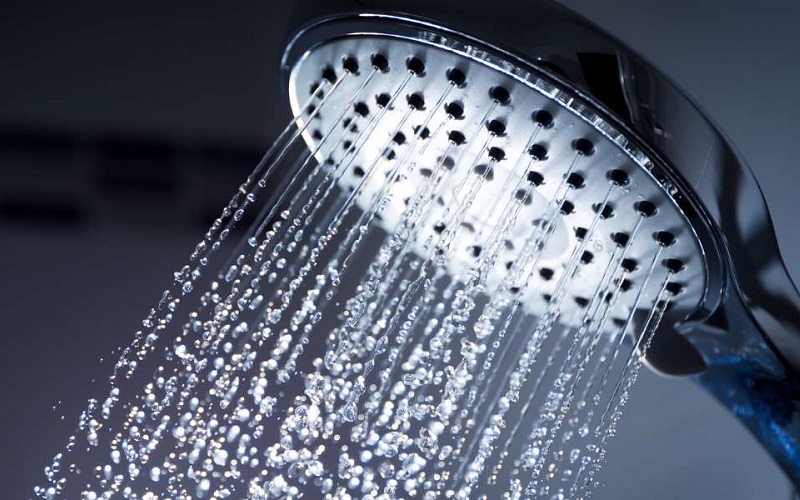 Sometimes when boondocking you have to give up a few things if it means you can stay on the road longer. Try to get used to the idea of just one shower a day, and even skipping that singular shower on the days you don't need it.
You can save a whole lot of water by learning how to bathe yourself with a bucket of water, or even taking a dip in the local ocean or water hole. Showers are a luxury item when you're boondocking and don't have access to a water hookup, so save them for the days that you really need them.
Related Questions
Many RV owners like to mix things up now and then with their travels, and a boondocking experience is the best way to do it. If you're still unsure whether this type of motorhome adventure is right for you, check out the answers to some commonly asked questions about the camping style to find out more.
Is Boondocking Legal?
Boondocking is a legal way to camp, provided you are parking your RV or motor home where it's allowed. Many federal and state lands allow for boondocking, including national parks, as well as public parking lots of some establishments. Always check before pulling up in your RV what the laws are surrounding these types of vehicles.
What is the Monthly Cost of Living in an RV?
If considering moving into your RV permanently or taking an extended location, you'll have to put aside between $1,400 to $3,000 per month for expenses. This amount depends on where you stay, how far you travel, and what you plan on spending on food and fun, but it can be achieved cheaply with the right know-how.
Where Can You Boondock for Free?
There are lots of free options for parking your RV for the night if you're stuck with nowhere to go, but you must gain permission before doing so. Walmart parking lots, transit centers, visitor centers, trailheads, and the parking lots of some hotels and motels are all possibilities that might allow you to pull a motor home in for just one night.
Resources: