When you're lucky enough to own an RV, you already possess an easy way to escape the world and have everything on hand that you could ever want or need to survive. Although most people take their fully stocked campers and head for campgrounds or established sites, the boondocking trend sees things going the total opposite, and it's becoming more of a trend.
Boondocking refers to the act of taking your RV somewhere with limited or zero facilities, and it's also known as 'dry camping' for this reason. Where most RVs will head to places that have access to power and water, the boondockers will go to a rural area of countryside and set up camp there, but it seems the urban craze is setting in.
So, what is urban boondocking all about? Urban boondocking is where you take your RV to areas that aren't designed for camping but in a residential or urban setting. These locations could be playgrounds, shopping malls, car parks, and other more densely populated areas found in the middle of an urban town.
If you've been looking to mix things up a bit and feel you've seen everything the countryside has to offer, it may be time to try urban boondocking for yourself. With this guide, you'll get the rundown on what it's all about, what you need to do it comfortably, and the benefits that it offers for the RV owner who is wanting a change of pace.
The Many Types Of Boondocking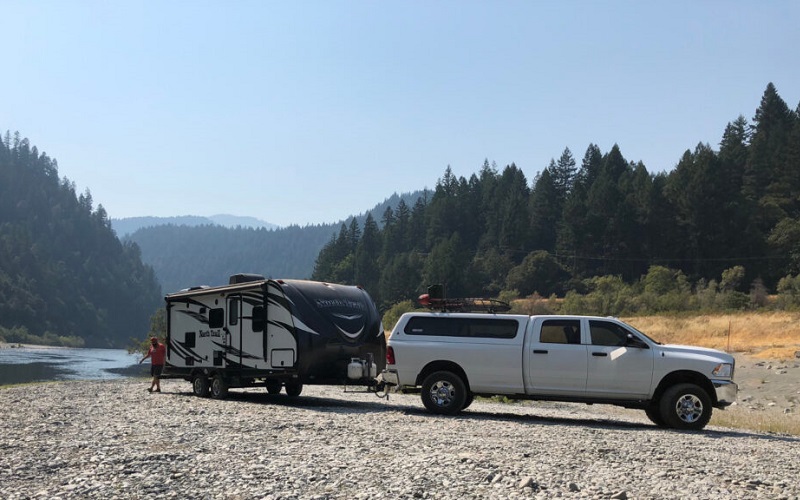 Most RV owners have heard of boondocking before, but the true definition of it is hard to find because there are so many different styles around.
Boondocking is a general term that means camping your RV away from the usual campgrounds that provide you with water and electricity, but within that generalization, there are a whole lot of ways you can do it.
Undeveloped Camping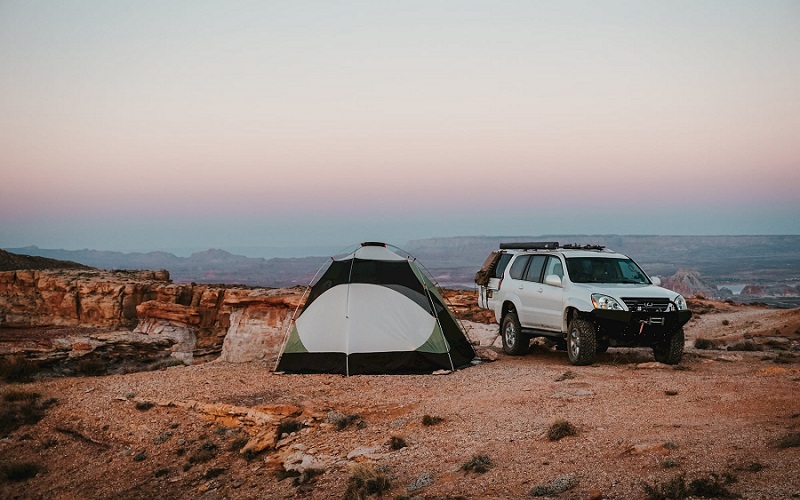 There's no need to pull up at a totally random spot on the side of the road just to call it boondocking, as it can still take place at a campsite.
Parking your RV at an undeveloped campsite that has access to no amenities, has no campsites, and not even a picnic table in view is a popular way to get off the beaten path while still staying somewhere common.
Wild Camping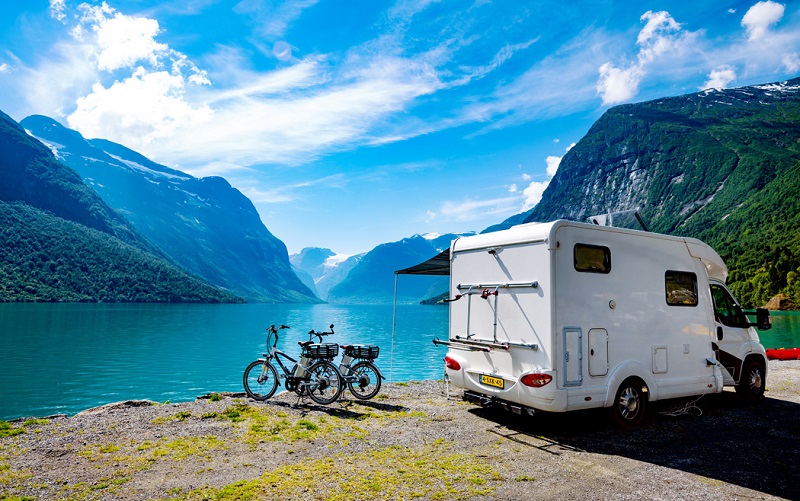 This can be used to describe any type of RV camping experience that doesn't take place in an official campsite and is usually in the middle of the great wilderness.
You could use wild camping to describe most boondocking experiences, except for the fact that most people do it without an RV. If you plan on wild camping, make sure you check the local laws about RVs and follow any restrictions that are in place.
Wallydocking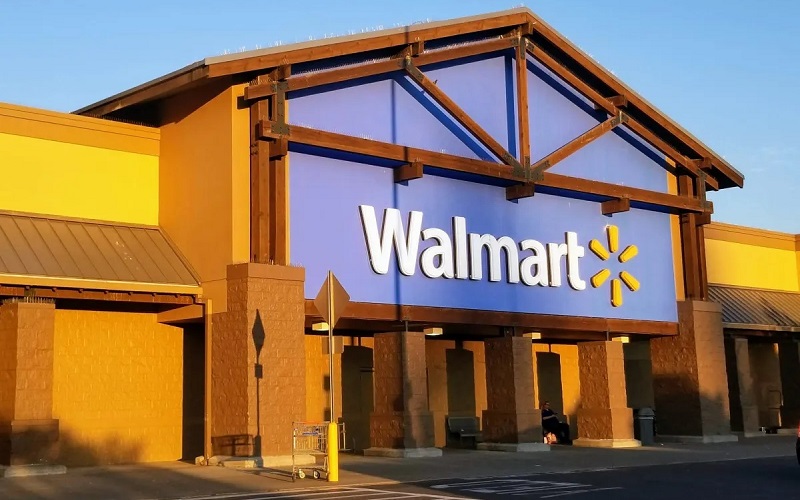 This is an affectionate term for those who like to pull up and camp their RV at Walmart for the night. You've probably noticed a scatter of campers at Walmart whenever you visit, and these people are just practicing a very popular modern way of boondocking.
This could also count as a type of urban boondocking as it usually takes place in a populated setting in a residential area.
Dispersed Camping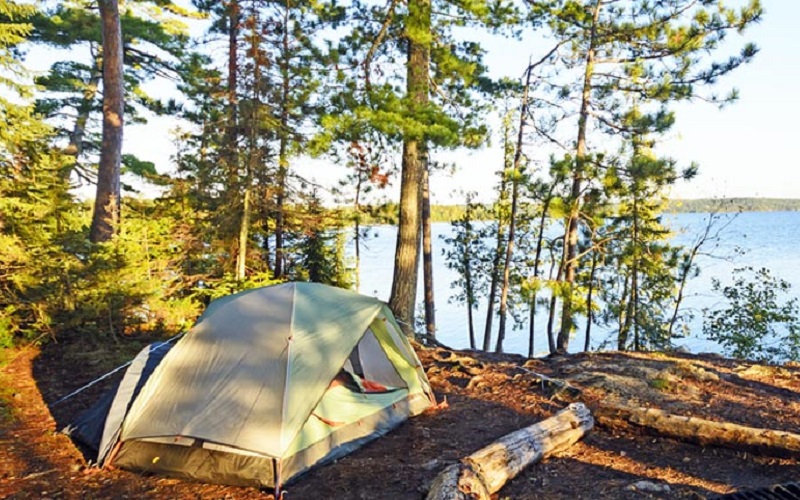 Dispersed camping is another way to describe camping somewhere that's not a designated camping site, however somewhere that has land available for camping or parking an RV.
Some of these sites include National Forests and other public lands that are kept in order for people to enjoy. However, they usually have strict rules about what is allowed, including limits on RV usage, and you need to follow the 'no trace left behind' creed just like you would with other types of camping.
Designated Dispersed Camping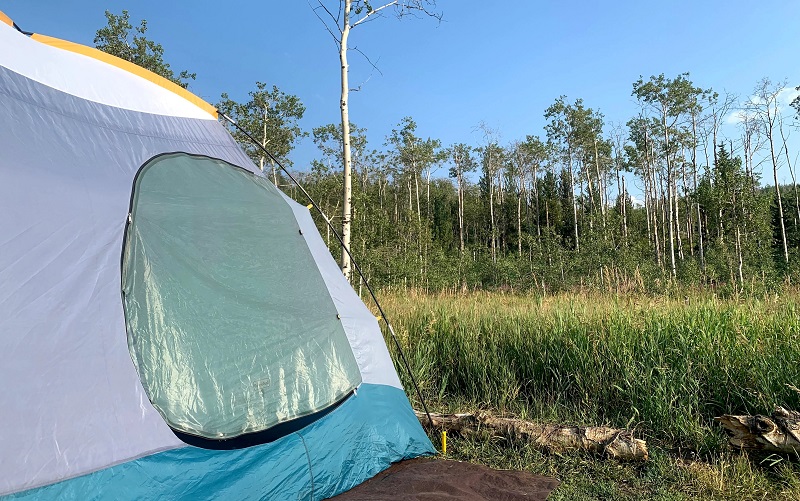 This style of boondocking is similar to dispersed camping, but you've been allocated a specific place to park your RV.
There will be nothing available to you so you'll have to sort out your sewage, food, water, and everything else, but you still have a special spot to park in a managed land parcel and will likely be far away from others.
Moochdocking
Sometimes referred to as driveway camping, moochdocking occurs when you pull up in the driveway or on the street outside of someone's home.
Usually, you know the occupants inside so you're not being rude, but you're doing so without using any of their amenities. In this way, it's similar to dry camping where you have to fend for yourself, even if there is the promise of a hot shower and some air conditioning close by.
Reserved Camping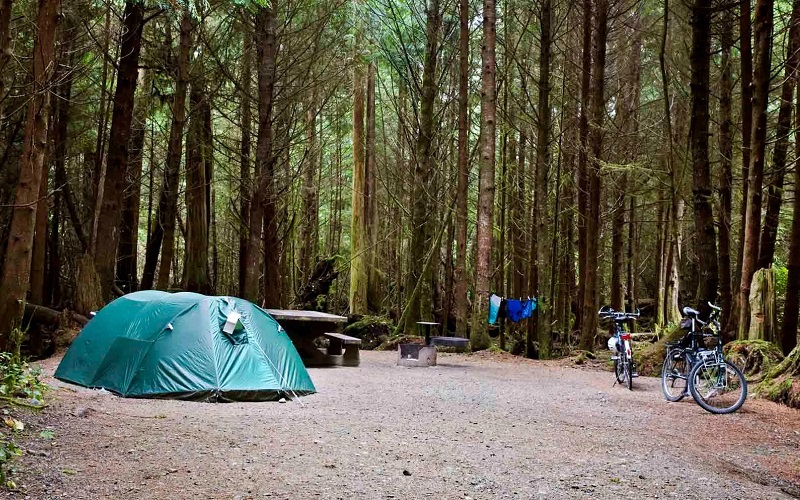 There are no official rulebooks that say boondocking has to be done in the middle of nowhere, and it can actually be the contrary.
Reserved camping is the act of taking your camper to a wide, open space that you still have to reserve a spot at. Although you're booking in somewhere and paying for the privilege, you're not using anything other than what you've already got in your camper.
Overnight Boondocking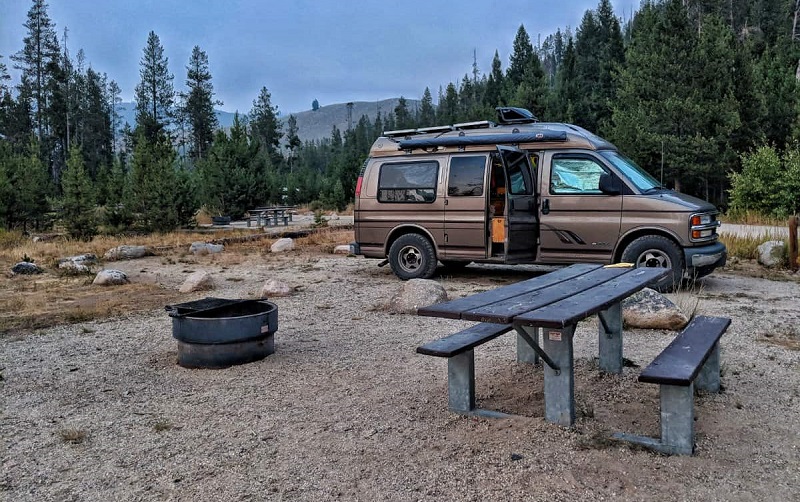 For many boondockers, this timeframe is the usual way that they camp. Overnight boondocking is when you just pull up and park somewhere for the night, not intending to stay any longer or turn it into a vacation spot.
An overnight boondocking experience can happen just about anywhere and be an easy way to stop and get some rest before you carry on with your adventure, but without the amenities that most RV owners prefer to have on hand.
What Is Urban Boondocking?
With so many variations of boondocking available, it's a wonder that the urban boondocking craze has become as popular as it has. This type of boondocking isn't done in remote or rural areas, or the wilderness, but rather right near home and in neighborhood streets or parts of major cities.
Compared to other types of RV use, urban boondocking could be classed as parking your RV somewhere urban, like a parking lot, side of the road, boat marinas, warehouse lots, and transit lots. There are usually a wealth of places you can park in your average town or city, but it's not always allowed everywhere, so don't just pull up and assume the best.
When you park somewhere for the night, you're still only relying on your RV to provide you with everything. To be technically classed as boondocking it still has to be dry camping, so you can't use the public toilets, get a coffee from McDonald's, or charge up your smartphone in a nearby library. It's still dry camping in that sense, just done in a more populated area in an urban setting.
Benefits Of Boondocking In An Urban Space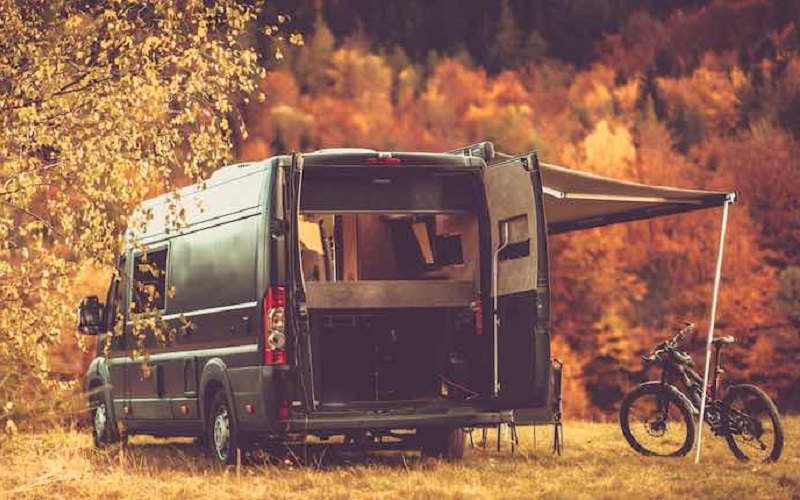 Anyone with an RV will be able to rattle off a list of benefits that having their own motorhome offers, but what about this type of RV outing specifically? There are loads of reasons to give urban boondocking a try, so consider what you can gain from this fun experience.
Change Of Scenery
It takes a lot to get tired of looking out into nature when you're camping but if you feel like mixing things up again, an urban escape could be a nice change of pace.
Close To Help
If you're new to RV ownership or just prefer to feel like you're not out in the middle of nowhere, you could try urban boondocking first. If anything goes wrong or you start feeling uncomfortable, you always have the comfort of your home or a hotel close by.
Survival Preparedness
Learning the basics of urban boondocking is a great way to be prepared for disaster. Many survivalists have their own RV ready to go, as it's an easy method of having everything you need on hand should you have to leave suddenly.
Lots Of Possible Parking Spots
Rather than searching for an RV-friendly campground, urban boondocking opens up a whole new world of possibilities for where to park. Most urban areas have plenty of parking lots available, as well as other spots to consider, with many of them searchable online and easy to find.
Potential Negatives To Consider
Boondocking isn't the best camping style for everyone as some people prefer having access to electricity and water when they take their RV out on the road. When it comes to urban boondocking specifically, you might want to consider these potential downsides that are found with this type of RV adventure.
More Rules In Place
Unlike parking your RV out in the middle of nowhere or in a national park, you will face some limitations and rules with urban boondocking. You probably won't be able to pull up just about anywhere, there will be limits on the noise you can make, and there might be fines for parking in certain areas.
Not As Picturesque
The views when you pull up at a Walmart parking lot for the night leave something to be desired when compared to wilderness spots. If you plan on getting out and stretching your legs before retiring for the night, don't expect to see any gorgeous sights or sunsets like you would elsewhere.
Can Be Noisy
The constant hum of a city or rural area can be distracting if you're boondocking in a crowded space. Don't expect to have a peaceful sleep like you do when you're out in nature and plan to have some form of white noise running to cover up the sounds of cars and highways.
Feels Unsafe
Some people feel exposed when camping in urban areas and don't like the risk that comes with all of those extra people around. You might not feel as safe knowing there are people everywhere when you boondock in an urban setting, unlike being out in the wilderness with nobody around for miles.
How to Prepare Your RV For Urban Boondocking
Once you've set your mind on an urban boondocking adventure, you'll need to know how to pack the RV the right way. Having a prepared RV is the key to a good dry camping experience, so make sure you check off these points before you set off on your next trip.
Do your research on the planned locations you want to park and make sure you understand the local rules and regulations when it comes to RVs and camping.
Come up with a list of potential places you can stay, with more than one option in each location. You might find they are full or the setting isn't as you imagined, so you want a backup camping spot close by just in case.
Test out the generator in the RV and make sure it's got enough fuel to last for as long as your trip does, and then some. Consider how you'll recharge the batteries of a generator or power pack, including solar or otherwise.
Have all of your clothing and essentials prepared, with a fresh load of laundry complete and ready for action. Even if you plan on being near a laundromat, dry camping and boondocking means not relying on any external amenities.
Do a complete grocery shopping trip that covers all of your food, water, medicine, and other supplies, as you won't be stepping foot into a store while you're boondocking, even if they're close by.
Fill the propane tank, empty the black and gray water tanks, and fuel up your vehicle, generator, and anything else that requires it.
The Best Places To Visit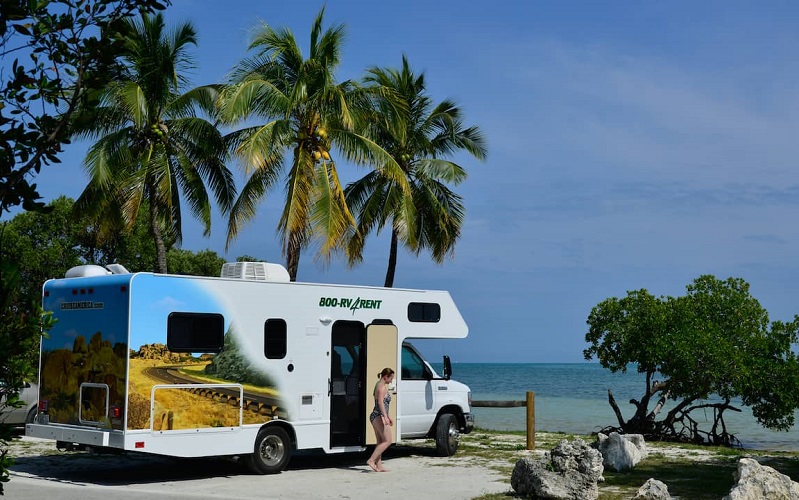 One of the best things about boondocking is the freedom that comes with knowing you can pull up just about anywhere for the night. Traditionally, boondocking is only meant to be an overnight thing, but you can plan to stay for longer if you wish. If urban boondocking is on your list, consider these locations to see if you like them.
Visitor Centers
Many towns have a visitor center somewhere locally that tourists are invited to see. If they have a large enough parking lot, you can enquire about parking your RV there for the night, and they will likely be happy to oblige.
Mall Parking Lots
Malls and stores like Walmart often have large parking lots and might allow for a camper to park there overnight. Before assuming, check inside the store, and don't be tempted to buy anything that detracts from your boondocking experience.
Truck Stops And Rest Areas
There are many truck stops and rest areas dotted along popular stretches of highway, and some in more urban areas. Speak to a supervisor to enquire about stopping in for the night.
Hotel And Motel Parking Lots
When a hotel or motel has a large parking lot, they might allow for campers and vans to stay there just for 24 hours. You can enquire at reception about whether this is allowed, but be prepared to pay a small site fee in some cases.
Transit Center Parking Lots
Transit centers where trains, buses, and planes come in and out usually have a lot of space on offer for parking your RV. Urban boondocking is available in some of these spaces for short term stays only.
Related Questions
Urban boondocking is just one fun way you can use your RV, and it puts a whole new spin on getting out on the road to have an adventure. If you want to learn more about the places you can go with an RV and some of the rules that are in place, read on to see our answers to some commonly asked questions.
Which Parks Can I Camp in the US?
Taking your RV for an adventure doesn't mean you can pull up anywhere and set up a camp, so make sure you do your research ahead of time if you're planning a trip. Some parks do not allow RV camping whereas others have been fully set up for RVs, including access to power, water, and sewage systems.
Can I Park My RV at Walmart?
Walmart has become a popular destination for those into urban boondocking, and the store has publicly stated that this is allowed at some of their locations, although they don't offer access to any amenities. Where there is sufficient space in the parking lot, you should be able to park your RV at Walmart, but make sure to check with the specific store first.
What is the Longest RV Allowed in National Parks?
The US National Parks allows for motor homes, campers, trailers, and RVs of different sizes depending on the park you're visiting. The maximum length allowed at a national park is 40 feet, but the average is only 27 feet. Check with the park you're visiting to see what guidelines are in place for vehicles that plan on camping there.
Resources: