Sometimes a day of hiking just isn't enough, and you want to plan for a longer hiking trip.
Hiking trips are a great way to get all of the fun from a standard weekend hike and stretch it into something longer, whether it's days, weeks, or months.
Hiking trips come in a range of categories and can be enjoyed all across the world. For the hiker, all you need to know is how long you intend to travel and what areas you'd most like to see, and the rest will all fall into place.
Whether you'd prefer to go it alone, meet new friends along the way, or partake in a guided tour in some of the world's most stunning regions, hiking is the only way to do it.
By getting out and about in nature, you're truly able to experience everything the world has to offer, so you can create memories that will last a lifetime.
Weekend Hiking Trips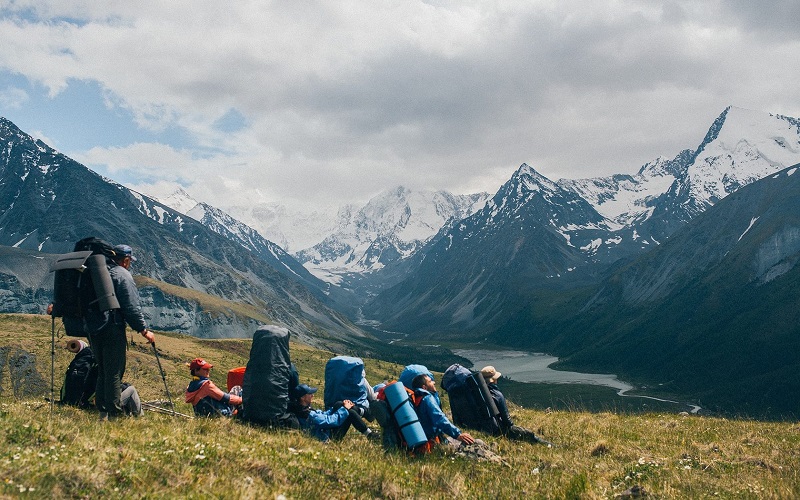 When you're looking for a little more adventure than your usual Saturday hike, it might be time to plan a long weekend trip.
Weekend hiking trips are a great way to spend time out in nature, whether you go it alone or take the kids along with you.
A weekend hiking trip takes a little more preparation than a day-long affair, so you'll need to ensure you have adequate shelter, bedding, food and water supplies, and medical equipment to see you through the extra days away from home.
To find a great weekend trail near you, head to All Trails for a comprehensive list to see what's in your area.
Group Hiking Trips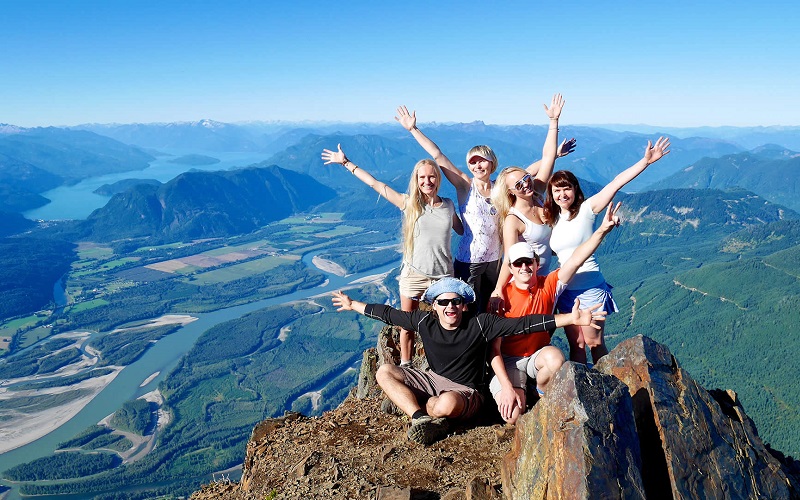 A group hiking trip is a great way to explore different regions, often with a guided tour, in the company of like-minded hiking enthusiasts.
Many people plan their entire holidays around a group hiking trip, so it's the perfect excuse to see a new town or even a new country.
Sites like World Expedition are aimed at those interested in a group hiking trip and have amazing options for your hike.
Whether you're looking to explore a leisurely place with others, partake in some mountaineering, or join a charity challenge for your hike, there's an option to suit everyone.
Hiking Trips For Singles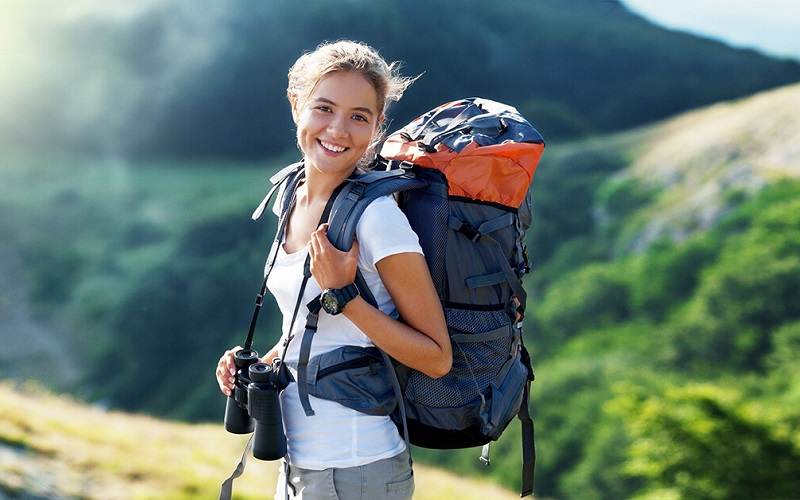 If you're looking for a way to meet new people and want to steer clear of modern dating apps or speed dating scenarios, hiking trips for singles are an increasingly popular way to do this.
These solo adventure tours mean you can travel alone and meet others on the way, so you're always in the company of other hiking enthusiasts.
Hiking trips for singles can go all over the world and will place you in a group with a guide who knows the region well, so you can explore new areas while you make new friends too. Rather than spending a vacation alone on a beach, these trips can help you socialise and get active, so you can enjoy a whole new aspect of hiking.
Hiking Trips In The US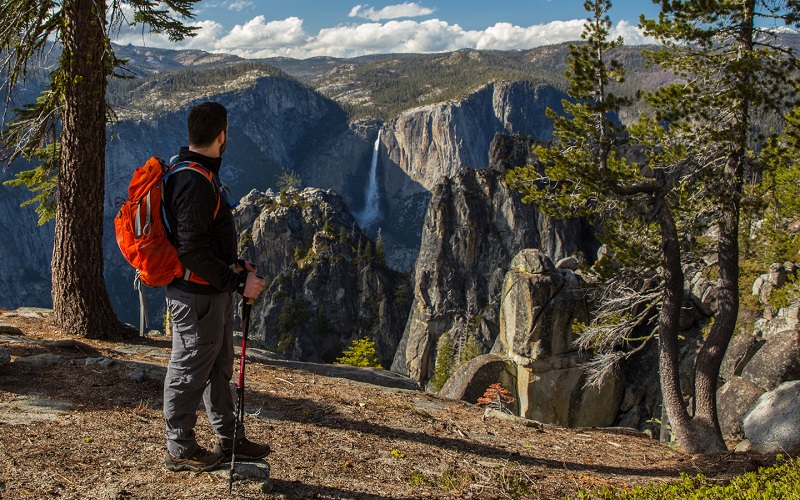 There's no need to travel abroad to experience some of the best hikes the world has to offer. The United States is known for its thousands of amazing trails that offer a variety of landscapes all across this versatile country.
Whether you want a weekend trail or to spend months away on your trip, there's something for everyone.
With so many trails on offer, it's hard to pinpoint the best hiking trips in the US. As a hiker, you'll first need to figure out how much time you can offer to a hike and exactly what type of environment you want to explore.
Once you have the basics in mind, you can begin your research to see what this amazing country has to offer.
With hiking becoming increasingly popular recently and some blockbuster films focused on this favourite pastime, it's never been easier to find a trail to suit your needs.
To venture a little further from home without having to go too far, there are amazing Canada hiking trips available too that let you explore our neighbouring country like never before.
Hiking Trips In Europe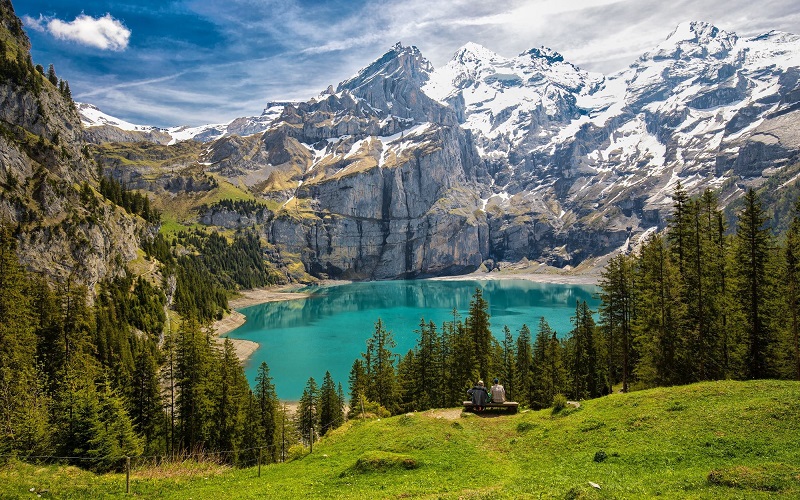 Europe is known for having some of the best hiking trips in the world, and with such a vast landscape available to explore, it's no wonder why.
The varying landscapes that Europe has to offer include everything from volcanoes to snow-capped mountains, so it all depends on what you'd like to see.
Whether you want to take a guided tour or explore the region on your own, Europe has hiking trips that can last for days or months.
These trails can take you further than what most tourists get to see and allow you to take in more of the history and landscape than most people are able to witness.
The Benefits Of Longer Hiking Trips
No matter where you go or who you travel with, there are some great benefits to be had from taking a longer, planned hiking trip.
You can learn about untouched parts of the world, increase your fitness levels, and travel to unknown areas all thanks to this beloved pastime.
Ensure that wherever your trail is, you meet the fitness requirements involved. Particularly if you're planning to travel away from home, you need to stay extra safe when you're on a hike in case the worst happens.
There are restrictions in place for hikers in different parts of the world, so do your research before heading off to make it an enjoyable trip for everyone.
When planned correctly, hiking trips can become one of the most memorable experiences of your life and far more beneficial than a standard holiday away.
Whether you're staying within the country or exploring the world, there's no better way to do it than with a hike.
Resources: