Are you feeling grumpy, burnt out, or simply stressed?
Oftentimes, a hike through the great outdoors is just what you need.
Hiking can involve everything from taking a quick walk through the woods on one of the marked hiking trails that are provided to hiking through the backcountry with no trail to guide you to climbing mountains with large hiking backpacks on your back.
When choosing hiking trails, there are a few things that you will need to know before heading out.
Things You Need To Know Before Hiking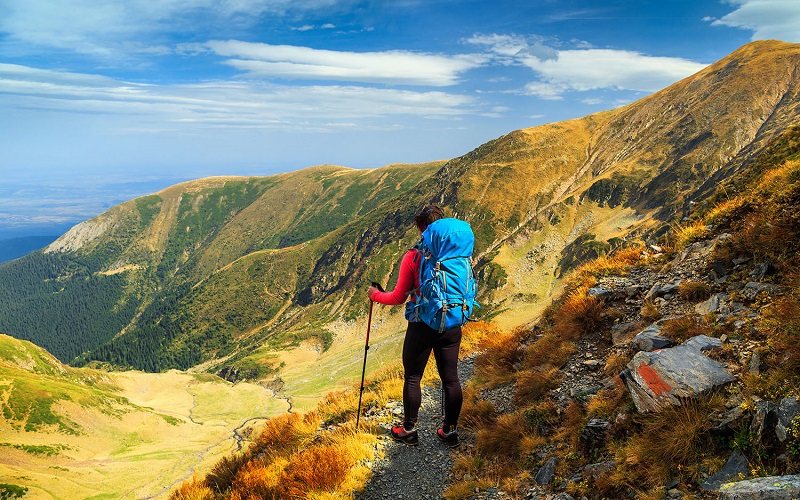 Before you get in tune with nature, you will need to get in front of a computer and do some research.
The National Wildlife Federation, the National Park Service, and Backpacker Magazine all provide great information about hiking trails to consider.
When looking up different hiking trails, you should choose one that fits your current experience level as well as your current state of fitness.
If you are new to hiking trails, choose one that is shorter and not as steep. Take your time and work your way up to hiking longer trails with terrain that is more challenging.
As with any type of physical activity, it is important to make sure that you prepare your body for the hike.
A good way to start is to more challenging terrain miles and then work up to four or five. Carry a backpack with you on these outdoor walks.
Break In Those Boots
It is important to make sure that you take the time to break in your hiking boots before hitting any of the trails.
Hiking in brand new footwear is a recipe for an unpleasant experience, as you are more likely to get blisters and your feet are not going to be comfortable.
Make sure to do some rebrand-the-best hiking boots and purchase ones that are comfortable and durable.
For light and easy trail hiking, choose light hiking boots, trail shoes, or trail running shoes.
For an intense backpacking adventure, choose a heavy-duty hiking boot that will provide more sturdiness and cushioning.
Creating An Action Plan
Once you are ready to hit the hiking trails, there are several guidelines to follow to stay safe and comfortable during your journey.
Check The Weather
When planning a hiking trip, you need to know what kind of weather you will face so you can prepare your pack and change plans as necessary.
Check the weather before heading out,if a big storm is moving in, play it safe and skip your planned hike.
Packing the Essentials
Here are 10 essentials that you will need for any hike you take.
Navigation: You need to take a good map and a compass. You can also bring a GPS device.
Sun Protection: use UV-blocking sunglasses, wear a hat, choose clothes that offer UV protection, and bring sunscreen. Hikers get plenty of sun exposure, and it is important to protect your skin.
Insulation: layering is important when it comes to hiking. Remember, it is always easier to stay warm than it is to get warm. Pack extra layers of clothing that are not made out of cotton.
Illumination: even if you are only planning a day hike, it is still important to bring a headlamp or a flashlight. Make sure the batteries are charged before you head out.
First aid kit: A basic first aid kit should always be taken with you. This kit should have gauze and bandages, a roll of medical tape, alcohol wipes, anti-inflammatories, antibiotic ointment, non-latex gloves, antihistamines, tweezers, eye drops, an epi-pen for anyone in the group that has allergies, bear spray, a snake bite kit, personal medications, and a card that has the personal information of each hiker in the group.
Fire-making supplies such as a lighter or waterproof matches
Repair kit that can be used to repair gear.
Nutrition: enough nutrition to last for the trip and extra in case something happens.
Hydration: water bottles and a water filtration system
Emergency shelter
It is also a good idea to bring your insurance card, a photo ID, and a credit card in case something happens.
Staying Safe While On Hiking Trails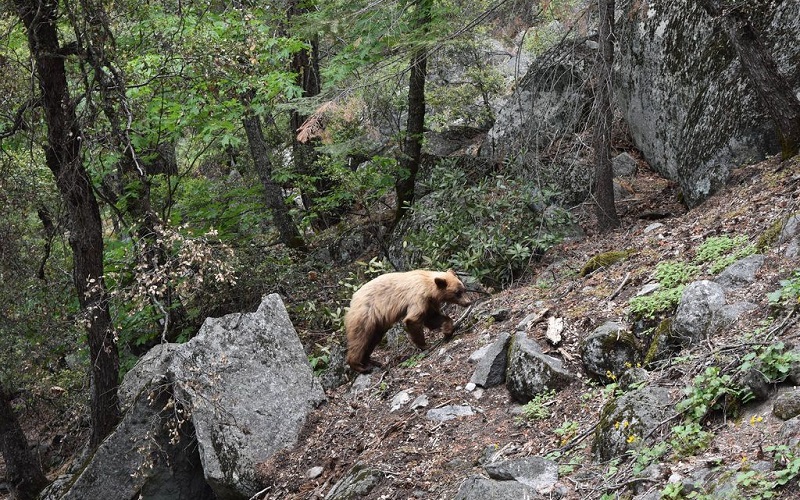 When you are on a hiking trail, it is important to respect the environment around you.
Make sure you are vigilant about potential dangers, such as animals. If you are hiking in an area with bears, poisonous snakes, or other dangerous wildlife, make sure to read up on safety precautions to take.
Do not eat any fruit, flowers, plants, or animals if they are not familiar to you.
When you are on hiking trails, make sure that you keep your skin covered to protect it from the sun as well as from insects.
On overnight hiking trips, make sure that you only use designated fire pits. Make sure that you clear away pine needles, flammable leaves, etc.
before you light a fire. When you are done with your fire and leaving the site, make sure that the fire is completely out and the ground is cool to the touch before you move on.
Conclusion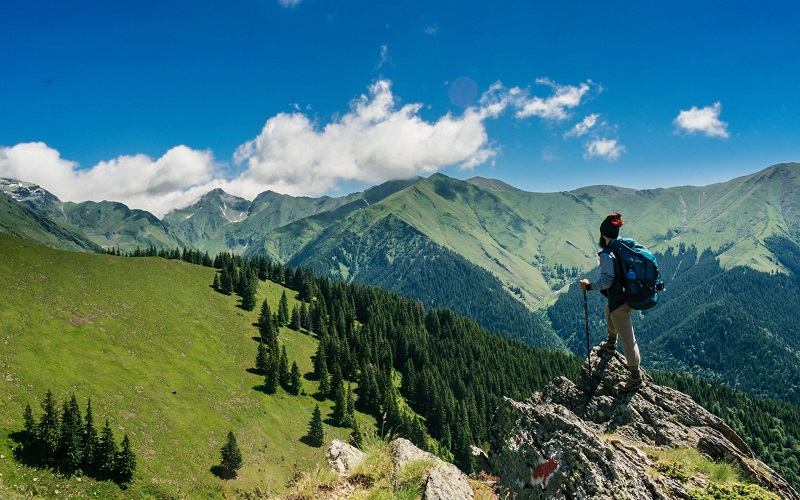 Hiking trails can be rough and tumble places, but there is a code of unspoken rules that need to be followed when you are out.
The most important one is that you should never leave a trace when you are hiking through the backcountry. Leave the area as you found it.
You will find that most hiking trails are marked to help you find your way.
Follow the guidelines that are set by the people or the park service that owns and takes care of the land.
If you have any questions, ask a park ranger first. Hiking trails offer a great way to relieve stress and enjoy nature, but you need to make sure that you respect them when you are out and about.
Resources: