Searching for the best hiking backpack can be as difficult as finding a needle in a haystack, with so many different varieties available, all offering their own unique benefits.
As different as every hiker is, so is what they require from a backpack to suit their needs.
Whether you're looking for something lightweight, need a camping backpack to hold a little more gear, or want something with a frame, there are so many variables to consider when choosing the best one.
The best camping backpack will depend solely on your individual needs, so there's no one-size-fits all approach.
The decision to buy a new backpack for hiking shouldn't come lightly, as it's the most prized possession a hiker can own.
Our backpacks hold everything from our food supplies to medical equipment, so they need to be spacious, durable, and reliable enough to last through our strenuous hikes.
What Backpack Is Best For You?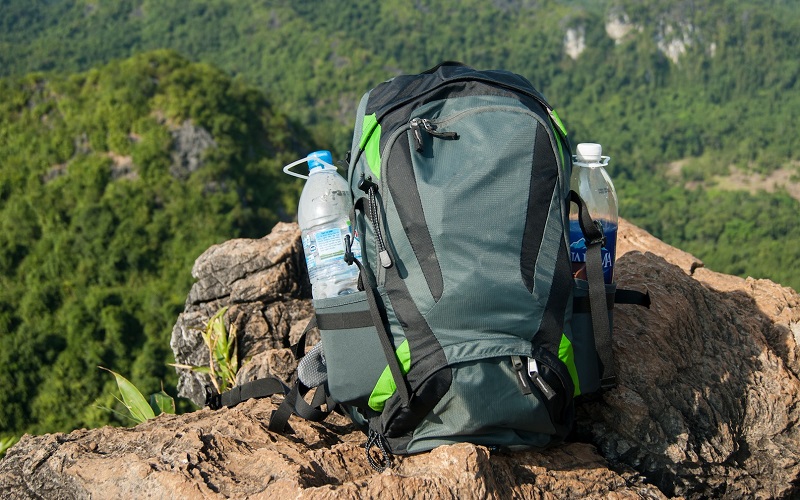 Before you can find the best hiking backpack, there are a few questions you should consider.
As each hiker has unique needs and requirements to meet, there's never going to be one backpack that can suit them all.
Size: How much size do you really need for your hiking backpack? Consider the items you'll carry along on a standard hike, whether it's for weeks or months of supplies, and add a bit of extra room just to be safe.
Extra features: What special things do you require from your back? Perhaps you want extra ventilation, a compartment for your sleeping bag, or maybe a drink holder attached. These will affect your comfort and convenience, but be careful not to go overboard with the creature comforts.
Backpack fit: What's the length of your torso, and why is this important? Finding the best fit for a backpack doesn't depend on your overall height but rather on your torso, so get your measurements correct before you decide to purchase.
Does Your Backpack Need A Frame?
Deciding whether or not to have a framed backpack is one of the biggest decisions the hiker has to make, as the benefits can be quite different with each style. Here are the main categories of backpacks and what their frame style has to offer.
External Frame Backpack
These frames offer optimal ventilation, so they're great for warm conditions.
They can assist you in carrying an uneven load with plenty of room for organising your things.
Internal Frame Backpack
The most popular choice for hikers, the internal-frame backpack has been designed to hug your body effortlessly.
These keep the weight off your hips as you hike and allow you to walk on uneven and rough terrain while keeping you stable.
Frameless Backpack
These hiking packs are ideal for ultralight enthusiasts, as the removal of a frame makes them extremely light to carry around.
The Best Size For Your Backpack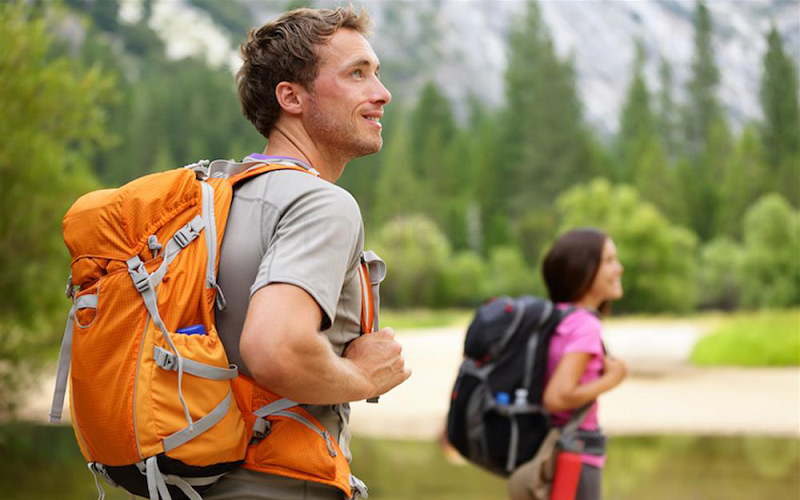 There are a few different sizes available for backpacks, and it all depends on how much you'd like to carry within.
Backpacks are generally divided by the length of a hike, as the more days you're travelling, the more supplies you're going to need.
Here is a rough about how to determine the size needed for your hiking backpack:
Weekend: For a single-day trip or weekend hike, you'll generally only need a 30–50-liter capacity. However, if you have longer trips planned in the future, it's probably best to purchase the next size up so that you're covered for this too.
Multiday: For three or more days, the multiday-sized backpack can fit 50–80 litres within. This size is most popular with hikers, as it's a great middle ground to suit a variety of trips.
Extended trip: Anything over a week away, and you're going to require more space. An extended-trip backpack is anything from 70 litres and upward, depending on how much more space you need.
Ultralight: Enthusiasts of ultralight hiking and camping will have their very own size to follow, as the aim here is to pack as lightly and compactly as possible.
Important Features In A Backpack
When considering the extra features you want in a backpack, you can go as small or as large as you want.
Keep in mind that one of the main aims of hiking is to connect with the wilderness, so you should limit the number of features to just the necessities.
Waterproof
A waterproof hiking backpack is different from a water-resistant backpack, so be sure you know what you actually need.
Waterproof bags can be submerged in water completely, whereas water-resistant bags can only shield them from rain and other liquids.
Often times, finding the best waterproof backpack isn't a necessity, so opt for resistance when you can.
Compartments
How many compartments you need and the size of them will depend on the hiker, so consider your essential items and what might need to fit where.
Ventilation
A backpack's ventilation is important to some, particularly when travelling in hot and humid conditions.
Some backpacks feature a mesh panel and others have a ventilation chimney, depending on how much airflow you require.
Hydration
A common feature on most hiking backpacks is a sleeve for your water supply, but some backpacks offer more than this.
Depending on your water needs and how you want to access it, this feature will differ for everyone.
Finding The Best Hiking Backpack For You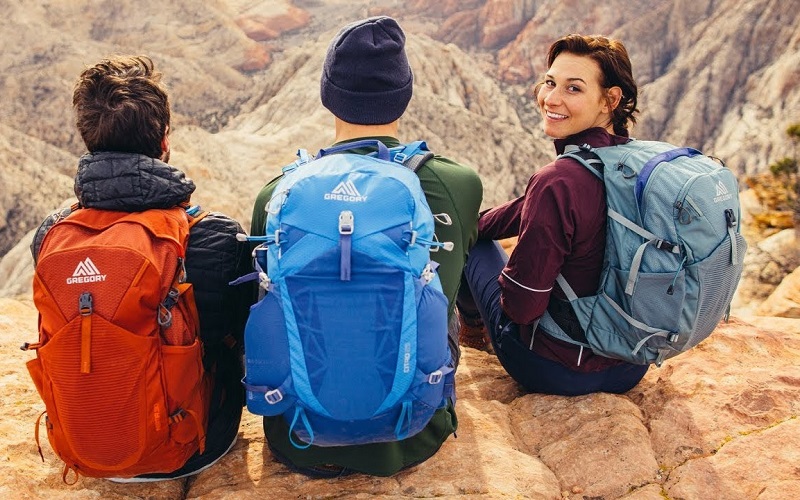 As you can see, with so many variations and features available, choosing just one style for the best hiking backpack is impossible.
The backpack you choose should suit you personally as a hiker, so be sure to truly understand what you need most from this important accessory.
A camping backpack should be reliable above all else, so this is one area where you don't want to skimp on price and quality.
As these accessories need to carry your essential supplies for days, weeks, and months, you want the peace of mind that you've gone with a superior brand.
Resources: