As one of the country's most popular pastimes for the active, there's no shortage of good hiking trails to be found across America. Hiking is one of the great all-inclusive activities that can be modified to suit beginners or experts, children, dogs, and more.
It's just a matter of finding one that matches your preferences and then enjoying the experience.
The Outdoor Industry Association estimated in 2012 that over 34 million Americans went hiking, a number that continues to rise every year.
With so many of us enjoying the natural joy of a good hike, it's essential to have a trail guide on hand that illustrates some of the best we have in this country.
Whether you're looking for somewhere dog-friendly to take your best friend along or want something a bit more challenging for the experts among us, there's a trail review here to suit.
Thanks to technology, it's never been easier to locate a good hike somewhere close by, and with all of our GPS devices on hand, we can even create our very own trails.
Dog-Friendly Hiking Trails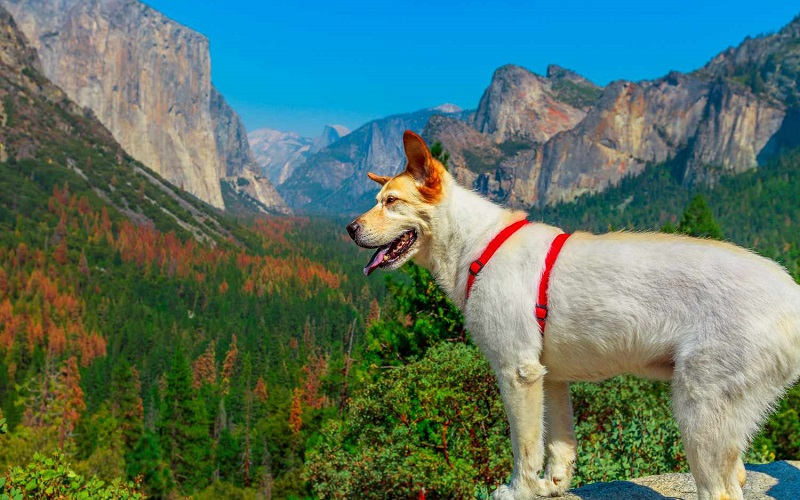 There are many restricted trails for dogs, so you can't simply bring along your pet on any old hike.
As dogs can disrupt wildlife and other hikers, it's not always responsible to have them by your side. Thankfully, though, there are many dog-friendly hiking trails in the country for you to enjoy.
Acadia National Park in Maine is popular with dog owners, known for its beautiful trails and even better rest stops.
With 100 miles of trails available and a range of picnic areas, you can enjoy a Sunday stroll and a picturesque lunch with your dog.
For nearby hikes that allow you to take along your pooch, there are now some great websites available that cater to just that. One popular site, Bring Fido, will show you trails in your area so that you can bring along your dog without causing a disturbance.
The Best Hiking Trails For Beginners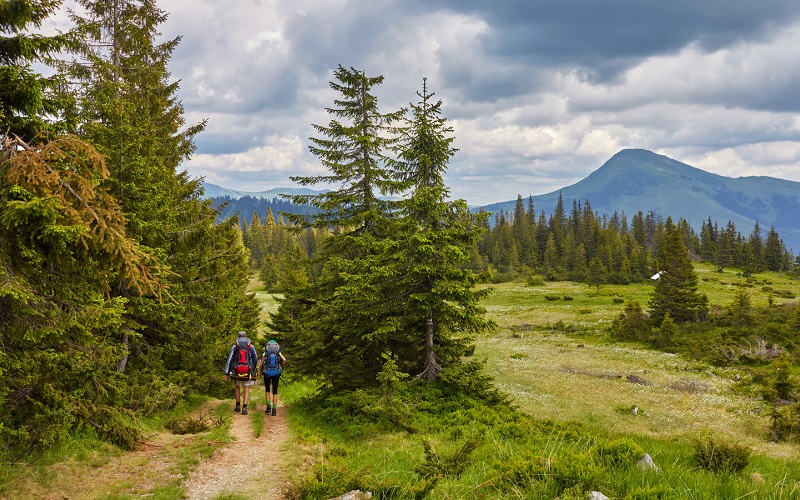 If you're new to the hiking game, you don't want to attempt something too intense until you build up your expertise. Hiking can be extremely dangerous if you don't know what you're doing, so starting small is the way to go.
A great trail for beginners is located on Cascade Mountain, part of the Adirondack High Peaks, and is just 4.8 miles long.
This track will give you great views of New York's Green Mountains and is classified as easy, so it's an ideal way to get started.
Keep an eye out around your area for small hikes, and aim for just a few hours on the weekend at first. This will give you an idea of the possible supplies and equipment you might like to bring to make your next hike more enjoyable.
Best Trail Hiking For Experts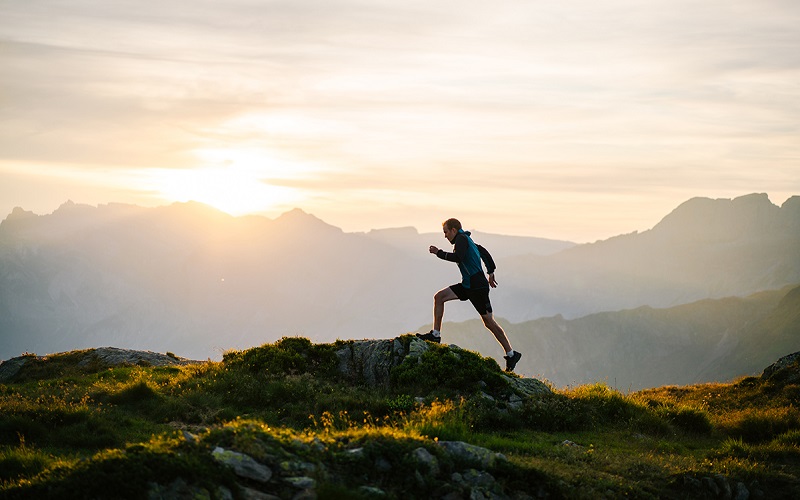 Those hikers who've been at it for a while will sometimes want something a little more challenging than your average trail.
The best hiking trails for professionals that can be completed in a day will feature a variety of steep inclines and rugged terrain to keep you on your toes.
Oregon is home to the Columbia River Gorge hike, with a range of challenging trails within.
The Ruckel Ridge Loop will ensure you use every part of your body over this 9.6-mile trail as you climb up to 3,700 feet.
The terrain can be narrow and frightening at times, so it's ideal for the expert who feels confident in their skills.
To find something challenging in your area, there are always great hiking trail reviews to be found online.
These reviews will classify hikes and trails based on their difficulty level, so the expert can look for those that are popular among hikers with a similar fitness level and experience.
Hiking Trails For Families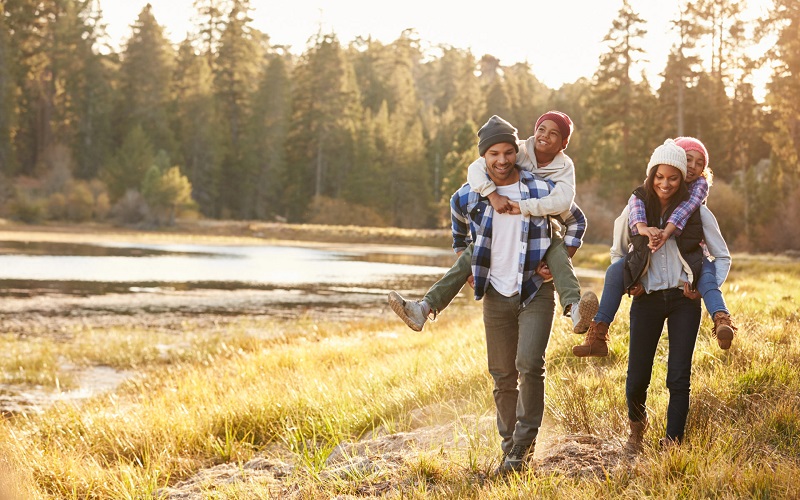 If you're looking for something a little more relaxing that the whole family can enjoy, some great hikes cater to both adults and children.
Try not to plan too big of a day out, as children can tire quickly of a hike, and there won't be an option to rest for very long.
The U.S. parks have a range of family-friendly hikes, so look for one that's close by and set your sights on that.
Yosemite hiking trails alone cover over 50 different tracks of varying difficulty, so there's no shortage on hand.
A hike that will suit children should be just the right mix of strenuous without being too hard and interesting enough to keep their attention.
Something with a one-mile loop or similar is a great place to start for the beginner family, but feel free to increase the distance once you've gained some experience.
For an added adventure, hike to a local park that has camping facilities so you can truly enjoy the wilderness with your family.
How to Find Trails Nearby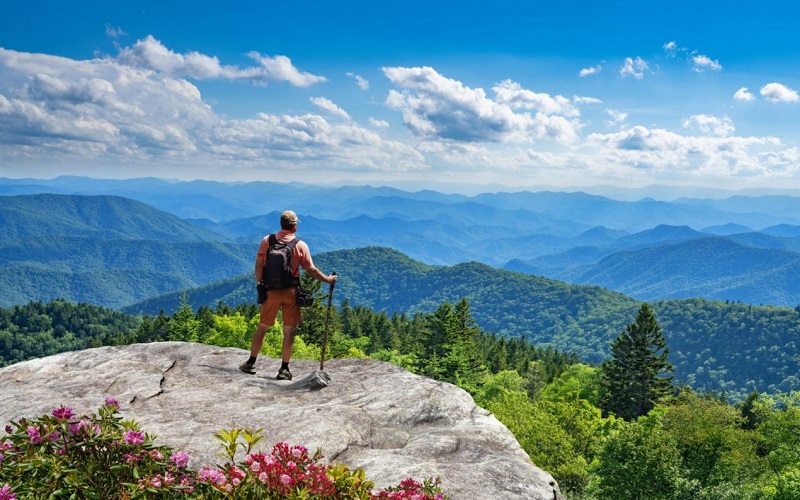 No matter the area you live in, there's likely a great hiking trail nearby. Hiking trail maps are available at the Hiking Trails site, which allows you to search in your area to find the most amazing scenic and historic tracks near you.
Ensure you have all the facts about the best hiking trails near you before you head off, so you can make adequate preparations for food and other supplies.
Never attempt a hike that's above your skill level, as the consequences can be dangerous.
Half the fun of a hike is giving yourself a challenge, but this should never be an unrealistic goal for your skill and fitness criteria.
Hiking is one of the best ways to enjoy a weekend, whether you're heading off with family and friends or going it alone, and there's no shortage of amazing trails to explore right in your backyard.
Resources: